XL CREW CHIEF VERSION Nascar Crew Pit Shirt Sparco Bowyer RCR Hamburger Helper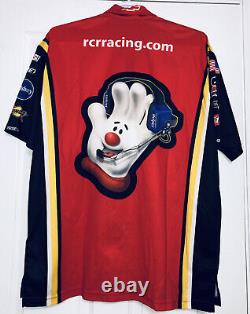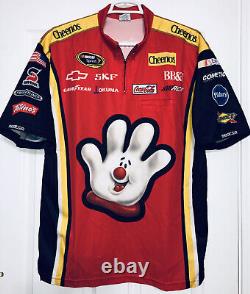 Nascar Team Issued Pit Shirt from RCR Richard Childress Racing. This one is very rare, Crew Chief version with the head phones on the Hamburger Helper character on back of shirt. From the Nascar Sprint Cup Series. From the #33 Hamburger Helper Chevy team driven by CLINT BOWYER. Size is Men's XL.
This is a 100% authentic team issued item from here in North Carolina. Check out my other Nascar pit crew/Team Issued items in my other listings.