Ryan Blaney Nascar Race Used Goodyear Tire Penske 12 Support Our Troops Coke 600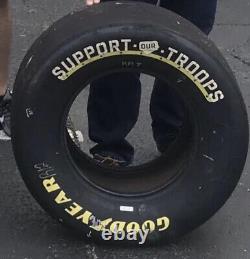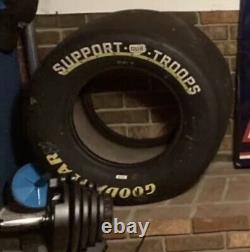 This Ryan Blaney NASCAR race used Goodyear tire is a must-have for any dedicated fan of Penske Racing. Show your support for the troops with the Support Our Troops Coke 600 branding on the tire.
This tire has been used on the race track and is sure to be a unique addition to any sports memorabilia collection. The tire is specifically designed for auto racing and is branded with the NASCAR logo. The Goodyear brand is known for producing high-quality tires that meet the demanding needs of racing. This tire has been used in previous NASCAR races and is a great way to show your support for your favorite team.
Add this piece of history to your collection today. I believe from Charlotte/Coca Cola 600 in 2018.