NASCAR Tony Stewart Home Depot Jacket Jeff Hamilton 2nd Ed Size XL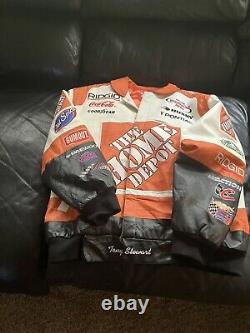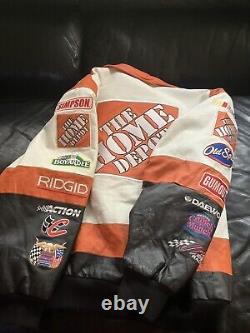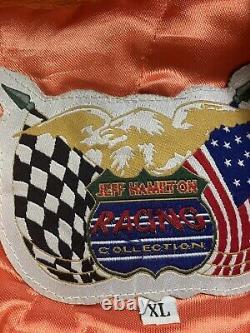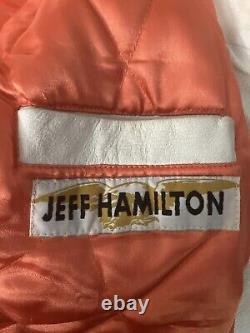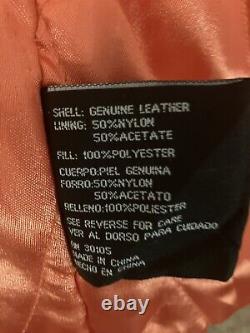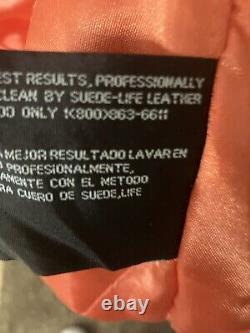 This officially licensed, authentic, genuine merch-jacket is in EXCELLENT condition, has been VERY LIGHTLY worn (maybe twice) and VERY WELL taken care of. Always kept in safe storage that is temperature controlled to preserve its beautiful condition!
Size XL made with GENUINE leather, lined with nylon/acetate and polyester filling to keep you comfortable and warm , while representing the one of the few drivers to win BOTH IndyCar AND NASCAR Championships. Between Tony Stewart, some of the biggest sponsors and the Joe Gibbs's Racing Team, this is hard to come by because most fans aren't willing to let something like this go. So difficult to come by that even I could only find one or two more of this same one online! This jacket not only represents Tony Stewart and The Joe Gibbs Racing Team and their success, but it honors them and their supporters with its multi colored design, sponsorship embroidery, patches and much more. There are no stains, tears, missing closures or other flaws.
Pockets, lining and shell are all in great condition. Jacket is exactly as pictured. The condition and quality of this jacket is amazing, and a great addition to collection/gift for any NASCAR or Tony Stewart fan! You don't see these often.
FEEL FREE TO MAKE AN OFFER, as long as it's reasonable, IT WILL BE CONSIDERED. The price may be negotiable for the right offer.