Daniel Suarez #99 2022 Commscope Nascar Race Used Composite Nose #1434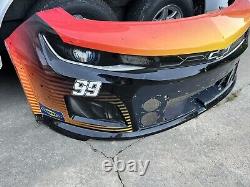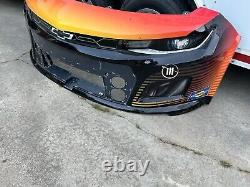 This unique piece of memorabilia was used in an actual race and is a must-have for any racing fan. It showcases the skill and precision of the driver and team, as well as the dedication and passion of the sport. The nose is in great shape and has been carefully preserved since its use.
It features the Commscope branding and the #99 car number. This item is perfect for display in a sports room, office, or as part of a racing collection. Don't miss the opportunity to own a piece of Nascar history!